05 Jul 2022
Remitano Clone Script - Start crypto exchange platform like Remitano
Nowadays, cryptocurrency exchange businesses have grown immensely and most business people have plans to start their own cryptocurrency exchange platform like remitano. Remitano clone script is the P2P crypto exchange software solution that helps to start crypto exchange platform like remitano.
The increased investment in cryptocurrencies has positively impacted the growth of the cryptocurrency exchange business. The P2P crypto trading has been considered as one of the best methods among crypto traders because it works based on the escrow method and it is the tight secured trading method compared to other methods.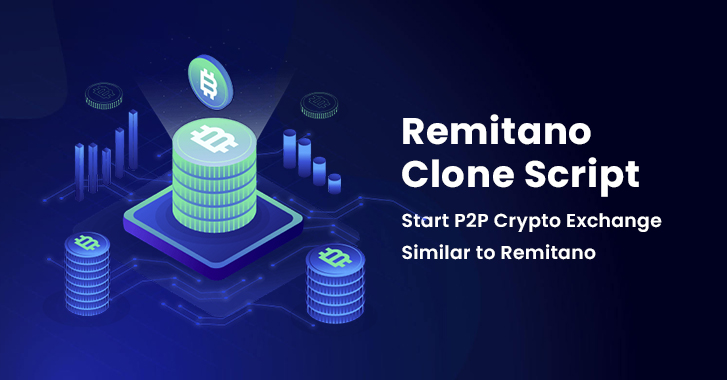 Why start an exchange like Remitano?
Remitano is the best P2P crypto exchange platform that provides stunning features and it maximizes the revenue for the business owner via various business streams. This is the reason why Remitano has grabbed the high concentration among the P2P exchange platforms and it makes many cryptopreneurs think of starting a P2P exchange business like remitano.
Premium features of Remitano clone script:
Troniex provides mandatory exchange features of a P2P crypto exchange platform that are given in the Remitano clone script.
1. Escrow wallet - it's the security of the wallet.
2. A proximity match -Identify the right trade within a short span of time.
3. Dispute management - Solve transaction issues.
4. Multiple payment methods - Supports more than 250 payment methods.
5. Chatbot - Helps to discuss with the traders.
6. Swapping process - Automates your trading process.
Security features of the Remitano clone script:
1. Blockchain-enabled
2. 2 Factor authentication
3. HTTPS authentication
4. SQL injection prevention
5. KYC and AML verification
6. Multi-sign enabled wallet
7. Anti-phishing software
8. Encrypted chatbox
9. Escrow security
10. Secured CMS management.
Benefits of the Remitano clone script:
The Remitano clone script has various exchange benefits. Let us see what are remitano clone benefits.
1. Compared to creating an exchange platform from scratch, it is budget-friendly and takes very little time to get it done because this is a ready-made solution.
2. White-label script - You can customize it based on your business needs.
3. Admin can avoid fraudulent activities by blocking the traders who do illegal things.
4. Admin can generate additional revenue by some trading fees.
5. By simply filling out the form, the user can list out their tokens.
6. Using affiliate programs, users can generate additional profit.
Remitano Clone app
Nowadays, mobile traders have been increasing day by day. Mobile crypto exchange applications are incorporated with all exchange features and are easy to use. By deploying a remitano crypto exchange mobile application, your crypto exchange business will get noticed by many crypto traders. We provide a user-friendly interface that makes an easy approach for new crypto users.
Features of Remitano clone app
1. GEO Tracking
2. Swift registration
3. Pushup notifications
4. Live chat
5. Payment integration
6. Manageable user profiles.
7. Manage verification and transactions
8. Support center
9. Analytics.
10. Payment ent gateway integration
11. IEO module
12. Reviews.
How does the Remitano clone script work?
The crypto user needs to register on the crypto exchange platform and create an account to start the trading process.
After registration, the verification link is sent to your email address that redirects you to the trading page.
Completing the KYC process is very important to withdraw from the exchange platform.
When the traders initiate the trade, the cryptocurrencies will be sent to an escrow account.
Once the transaction is completed between the seller and buyer, the ryptocurrency will be instantly transferred to the buyer's crypto wallet from the escrow account.
If there is any issue during trading, then a disputed call can be raised, and then the admin interferes and verifies the trading process.
Technologies we used to develop Remitano clone
Java platforms
Notejs
Angularjs
Vuejs
Reactjs
Mysql, postgresql, mongodb
Graphql, REST and GRPC
And micro services
Why choose the Troniex Remitano clone script?
There are numerous remitano clone script providers available in the digital market. But you have to ensure you reach the best Remitano clone script service provider to get your cryptocurrency exchange platform like Remitano instantly. Troniex technologies is the emerging crypto exchange development company that provides remitano clone scripts with eminent business features. Our remitano clone script is supported for multiple devices. If you have any business ideas, then feel free to connect with us. We are here to help you..